Now that you've learnt how to make Gianduja, we've decided to venture back to the world of cakes.  So, today on the blog we've decided to share our Chocolate Buttercream recipe, which we hope you'll find to be a sumptuous spread for cupcakes and cakes. While this has been a real hit with our hen parties and team building events, we feel now is the time to share it with the rest of you, so enjoy!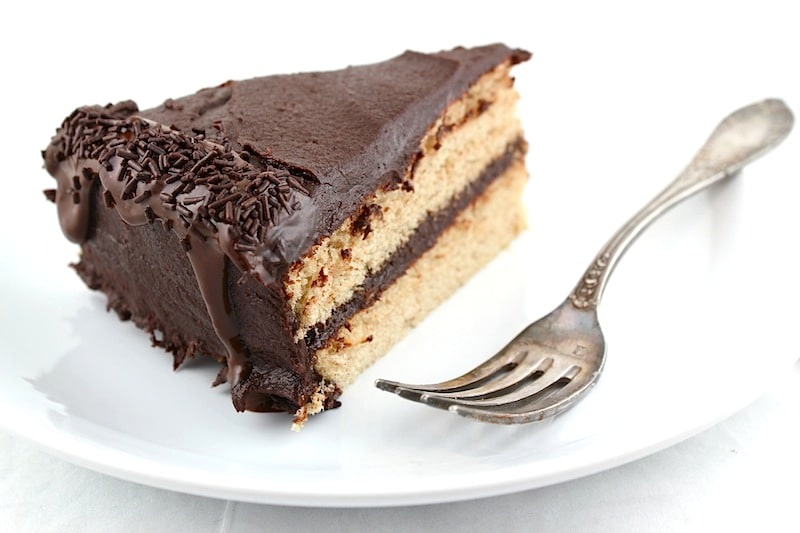 Ingredients
250g dark organic chocolate
500g unsalted butter, softened at room temp
1kg icing sugar
Milk to loosen
Method
The first step is to melt the chocolate in a bain marie – a pan suspended over simmering water – all the while making sure you do not mix it with the water. Once it has melted into a thick, chocolatey liquid, take the pan off the heat and leave to one side.
Whilst your chocolate is cooling beat together the softened butter with the icing sugar. The icing sugar will expand within the bowl so make sure to beat carefully otherwise you may end up with a very messy kitchen! You can either use a hand held whisk or an electric one, which ever suits you best.
When they have combined, it is time to stir in the melted chocolate. Try to get them mixed as evenly as possible, you don't want to have a marbled buttercream because although it might look unusual the ingredients will not mix together and it won't be so pleasing to taste. Once mixed, add a few glugs of milk to loosen the butter cream.
Finally, pipe the buttercream onto your cakes or cupcakes. If you're feeling a bit creative you can dollop them on into specific shapes…icing smilies anyone?
While this is a great treat to have at kids parties on cupcakes, you'll also find it can bring sophistication to traditional sponges; the rich taste of the dark chocolate complementing almost any cake. For more delicious MyChocolate recipes simply visit our chocolate recipe page and learn about making a cake to go with your new buttercream recipe. For a winning combination, use this buttercream on our decadent Vanilla Cupcakes…