While our last recipe, ginger, cardamom and cinnamon dark chocolate, contained an unusual spice, this week we've decided to steer back to a classic combination: chocolate and nuts. Hazelnuts specifically. If you agree these two are the most heavenly of combinations then you're in for a treat with this delicious Gianduja recipe. Gianduja is a specialty that originates from the Piedmont region in the north of Italy and is essentially a mixture of ground hazelnuts and chocolate. You'd be correct in thinking it sounds extraordinarily similar to Nutella – in fact the popular spread was originally called Pasta Gianduja!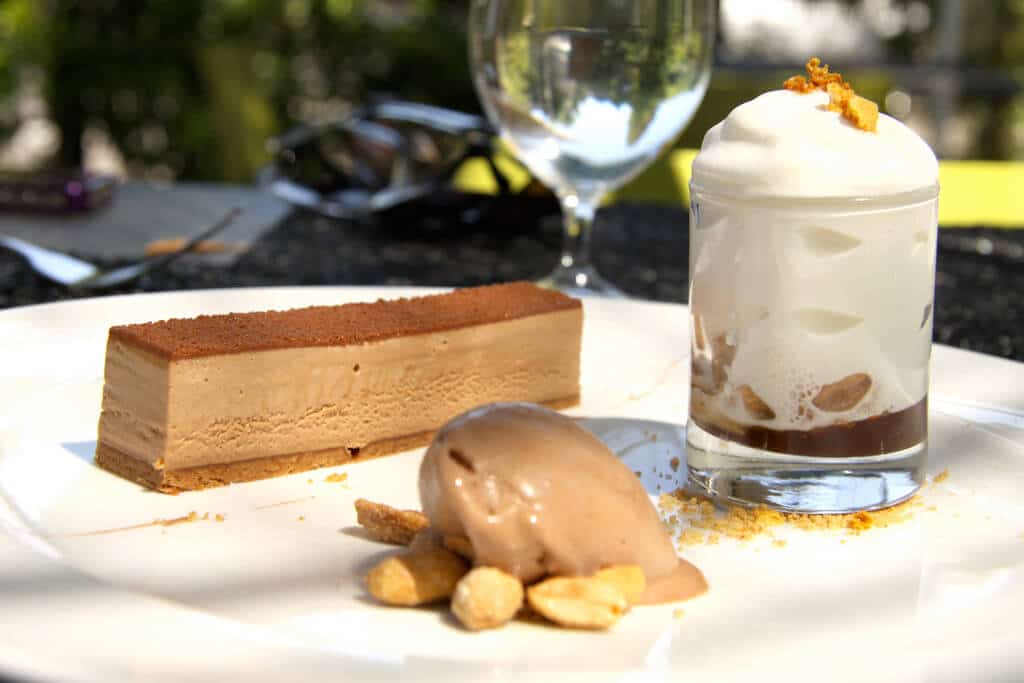 Ingredients
300g melted milk chocolate
400g hazelnut brittle
Method
Firstly, you'll need to grind up the nut brittle clusters into fine crumbs. The best way to do this is place them within a bag and give them a good bashing with a rolling pin. Once you have your nutty crumbs, set them aside for later.
Now place a bowl over a pan of simmering water (au bain marie) and melt two-thirds of the chocolate into it.
Once the chocolate has melted, remove from the heat and gradually stir in the remaining solid chocolate to bring down the temperature to 32º. If you do not have a thermometer, you can test the temperature of the chocolate by dripping a drop on to your finger and quickly putting on your lip (and if you happen to taste some here for yourself who's noticing).
When the chocolate is tempered it should feel cool as if it's below body temperature.
Next mix 300g of the ground-up nuts into the melted milk chocolate and pour out on to a metal tray lined with greased baking paper or non-stick parchment. Leave it to harden and then break into pieces, or if you're feeling a bit more creative you can cut the praline into shapes. Once you have your individual praline pieces, dip them in the melted milk chocolate.
For the final step, roll the chocolates in the remaining 100g of caramelised nut crumbs in order to give them an eye-catching layered effect.  All that's left is for you to share them with your friends and family. Or you know, yourself : )
If you enjoyed making this recipe then we KNOW you will love our back catalogue. View them here, where you can see how to make all kinds of snacks from truffles to cupcakes to choc-tails!
[Images provided by Bonnibella]