These mini puddings are easy to make and create wonderful Christmas gifts! Although they look like mini Christmas puddings, they taste like rich, spiced chocolate truffles.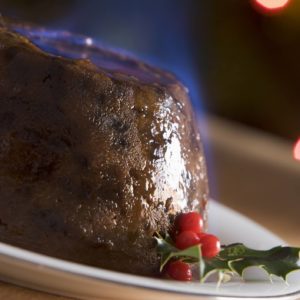 The recipe involves mixing chilled Christmas pudding, liquor, syrup and melted chocolate.
Here at MyChocolate, we love these mini-puddings so much that we teach you how to make them our Christmas Workshop. We supply boxes, bags and stockings so can you turning the puddings into perfect home-spun Christmas gifts and Christmas tree decorations.
Ingredients
125g best-quality dark chocolate melted
150g white chocolate melted
350g leftover, or freshly cooked and cooled, Christmas pudding
1 teaspoon of sweet sherry
2 x 15ml tablespoons of golden syrup
Preparation
1 Line a tray (that will fit in the fridge) with parchment paper or foil and set to one side while you make the bonbons.
2 Melt the dark chocolate in a heatproof bowl suspended above a pan of simmering water, or in the microwave according to the manufacturer's guidelines.
3 Crumble the cold Christmas pudding into a bowl, add the sherry and golden syrup and stir briskly till all is incorporated.
4 Pour in the melted dark chocolate and stir again: this will make the mixture much more cohesive.
5 Using your hands, pinch out small lumps of the mixture onto the parchment paper and roll so that each pudding is the size of a chocolate truffle
6 Cover with clingfilm and slot into the fridge to firm up.

Makes about 30
Eat with in 3 days
[ Image provided by Soerfm ]